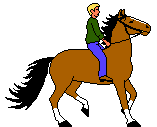 Just thought I would ride by Dad,
and say Happy Father's Day to you.
I sure do miss your advice Dad,
just sitting around and talking too.

You were always there for me,
when I was just a little kid.
You were always more than fair,
when correcting the bad things I did.

And I want you to know dad,
it's you who steered me right.
I always thank the good Lord,
for a dad like you each night.

Well, I reckon I best go dad,
and in peace I know you rest.
Knowing that you raised me right,
as a dad, you were the very best.

Copyright © 2002 Jo Ann Lovelace. All Rights Reserved.