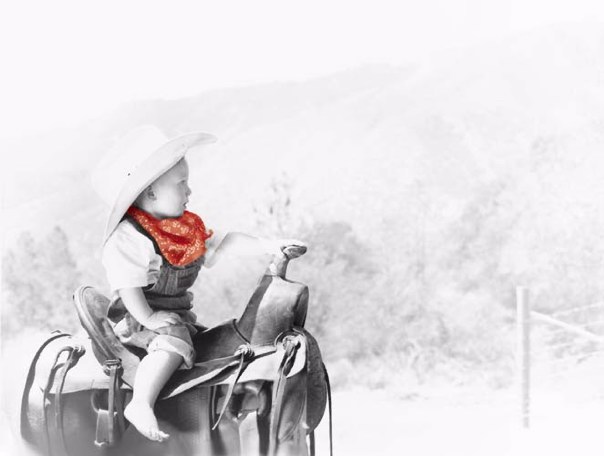 A handsome little fellow,
At the age of two.
Cute as a button,
Our little buckaroo.

He rides his little pony,
With Barney by his side.
His faithful old dog,
As he goes for a ride.

He rides around the paddock,
We wonder where he goes.
Wearing his big ole cowboy hat,
And boots with scuffed up toes.

He probably imagines,
He's roping a steer.
Out west on the range,
Among coyotes and the deer.

After a hard days work,
He and Barney come in.
A hungry little cowpoke,
With his hungry best friend.

After they have eaten supper,
And a bedtime story is read.
He falls asleep in his bedroll,
With Barney beside his bed.

Copyright © 2008 Jo Ann Lovelace. All Rights Reserved.