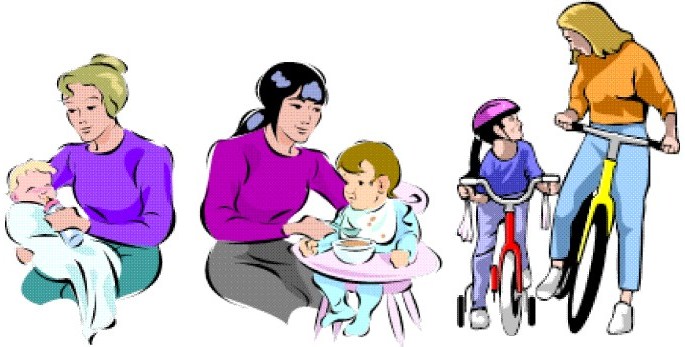 Who washed your diapers,
made sure you were fed?
Who sang you lullabies,
before you went to bed?

Who spent sleepless nights,
when you weren't feeling well?
Who was there to pick you up,
when you slipped and fell?

who comforted you,
when stung by a bee?
Who placed Band Aids,
on a skinned up knee?

Who altered clothes,
to look good as new?
Who taught you colors,
like red, pink, and blue?

Who read you stories,
helped you learn to read?
Who gave you hugs,
when handing her a weed?

Who held your hand,
and walked you to school?
Who got your sweater,
when the weather was cool?

Who taught you how,
to write your own name?
Who took the time,
to help you play a game?

Who held you tight,
when you began to cry?
Who cried right with you,
having to tell a pet goodbye?

Who taught you what was right,
and the things that were wrong?
Who was there to praise you,
when at school you sang a song?

Who did all the laundry,
and who did the ironing?
Who patched your jeans,
and who did the darning?

Who is still there for you,
now that you are grown?
Who is the best friend,
that you have ever known?

Let's all remember Mom,
on this Mother's Day.
For all the work she's done,
we never could repay.

Copyright © 2011 Jo Ann Lovelace. All Rights Reserved.