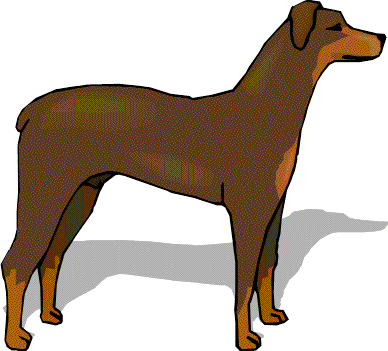 There is nothing like preparing for the day when it is time for the annual heat pump inspection. I had made an appointment several months ago for the heat pump to be inspected. Still I got a notice about two months before the inspection date stating that I should make an appointment for this important, upcoming inspection. I called and found out that the letters were computer generated according to the date and were almost never looked at. The letters were just stamped and sent out. That sounded ok to me so I confirmed my appointment and forgot about it until it was closer to the appointment time.
So on the day of our appointment just minutes before time for them to arrive, the little woman took our hundred -pound Doberman pup into the bedroom and shut the door. This was to keep from losing the heat pump service man. About half an hour, after he should have gotten here I called to see if there was some kind of mix up. I was told that our appointment had not been transferred from the appointment page to the work schedule page. Then I heard some faint grumbling about computers. One thing I heard came across loud and clear, "We never had this kind of mess when I did all this work and we didn't even have a computer." I don't think I was supposed to hear that. Anyway, she made a new appointment for the next day. I thanked her and went about my usual chores.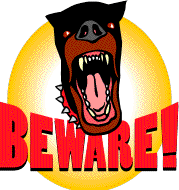 Next day the little woman said she was going to take the pup to the barn a little before time for the service man to arrive and stay with her there until he finished and left. That worked out purty good because there would be no stress on the dog. Plus there would be no stress on us either since we wouldn't lose another service man. The service man asked if our dog was mean. I told him we weren't too sure about that because we really didn't know what happened to two of our neighbors, so we really couldn't say if she was mean.
Little Woman's Comments;
My puppy isn't mean at all, she just doesn't like strangers coming around. Not that I can blame her a bit for that, since I don't like strangers coming around either.
By
Roy Lovelace