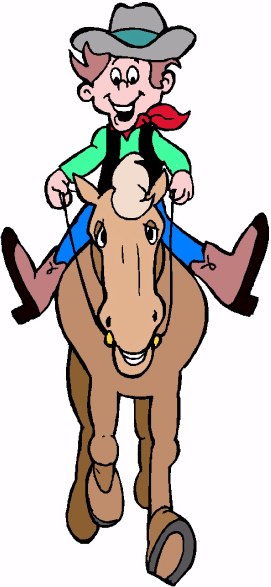 Thinking back to when we were running the hack line at the stable as well as the boarding barn and your dad was at work that day when a couple come in with a little boy that I would say was around five, maybe six years old, tears was running down his face and his nose was running when I walked out to ask if I could help them.
They said the little boy wanted to ride a horse, however he was terrified to mount a horse or even get near one and they had offered to leave, however he didnít want to leave but yet he didnít want to get on the horse, but he did want to ride.
I stooped down to his level and I said why donít I introduce you to my best old friend, Gus. I took his hand and led him over to where Gus was standing and when Gus snorted a bit the little boy jumped back, I told him Gus was just saying hello that Gus was a favorite of all the kids, because Gus loved little boys and little girls. The little boy said really, and I said really, pet him on the nose, Gus likes that. Once he had petted Gus on the nose and felt comfortable with Gus, I asked the little boy if he would like me to sit him on Gusís back and a big smile replaced all the tears and runny nose.
After the little boy sit for a while, I ask then if he was ready to go in the riding ring and I assured him I would be right there with him, holding Gusís reins and walking beside him until he was ready to let Gus walk alone without me holding the reins, and if he didnít want Gus to walk alone without me holding the reins that day it would be fine too.
It didnít take long at all until the little boy was ready to hold the reins himself while I walked beside them and he said I love old Gus, I smiled, and said I knew that you would, everyone loves Gus.
When the hour was up, that was the happiest little boy, and his folks thank me over and over for taking the time to help their son getting over being afraid, I told them I was happy to help him and knew he would be fine on a gentle old horse like Gus, he just needed to get over being afraid, and knew that was going to happen too.
Actually what I did was like give him his first riding lesson, but I felt sorry for the little guy, and as we all know, it doesnít ever hurt to go that extra mile to help out in any way that we can, and kindness and understanding is a whole lot of help for a scared little boy.
JAL
PaintHorseAcres