!DOCTYPE HTML PUBLIC "-//W3C//DTD HTML 4.0 Transitional//EN"><!DOCTYPE HTML PUBLIC "-//W3C//DTD HTML 4.0 Transitional//EN"><!DOCTYPE HTML PUBLIC "-//W3C//DTD HTML 4.0 Transitional//EN"><!DOCTYPE HTML PUBLIC "-//W3C//DTD HTML 4.0 Transitional//EN"><!DOCTYPE HTML PUBLIC "-//W3C//DTD HTML 4.0 Transitional//EN">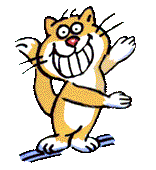 | | | | | | | |
| --- | --- | --- | --- | --- | --- | --- |
| | | | | | | |
| Page 1 | Page 2 | Page 3 | Page 4 | Page 5 | Page 6 | Page 7 |

I was almost ready to give up when Jobie surprised me. "Good dog, Jobie," I shouted in delight, handing him the dog bone. "I've got two more days left before I have to go home and you finally didn't chase Abe. I'll leave you untied and if you're a good dog, Grandpa will let you stay on the farm forever."
Mom and Dad came to take me home Sunday evening. Jobie hadn't chased Abe and it felt good knowing he could stay on the farm.
"Thanks, Grandpa," I said, as I wrapped my arms around his neck. "I appreciate you letting Jobie stay here."
"You're welcome, Nikki" Grandpa winked, a big smile spreading across his face. "I'm just glad it worked out that Jobie can stay."
"Go sit on the porch, Jobie," I said, as he followed me to the car. "It's time for me to go home."
Jobie walked slowly to the porch with his tail tucked between his legs. He plopped down and laid his head between his paws. He watched as the car moved down the driveway.
"See you next week, Jobie," I yelled out the window. "Remember, you aren't suppose to chase Abe."
Jobie got to his feet and wagged his tail. I knew that he understood.