Take some time to make a call,
Someone likes to hear from you.
It will make them happy,
And, you'll feel better too.

Take some time to write a line,
Make someone's day go better.
You will lift their spirits,
just sending them a letter.
Take some time this morning,
'Cause Someone needs a friend.
You always cheer them up,
with the e-mails that you send.

Take some time to drop a line ,
And, let someone know.
You're thinking about them,
It'll make your friendship grow.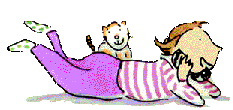 Take some time to say hello,
Before anything else is done.
You can spread much happiness,
before the morning has begun.

Take some time to send a card,
To ones near and far away.
Although you may not realize,
You have made some person's day.

Copyright © 2002 Jo Ann Lovelace. All Rights Reserved.