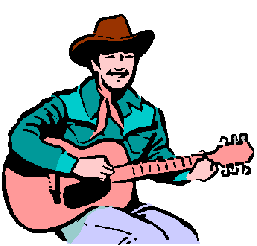 Here I set on this ole ranch,
a wonderin' what I should get.
So far ain't thought of a thing,
so I'll go surf the internet.

Surfin around, I found some flowers
the kind that you love so much.
Had 'em tie a red bow around 'em,
to add that extra touch.

Next thing I did was write a poem,
had a hard time makin' it rhyme.
With cowboy grit I kept tryin' to ask,
if you would be my Valentine.
Scratchin' my head then at last,
I came up with this here line.
I love you, and please won't you,

Copyright © 2001 Roy Lovelace. All Rights Reserved.