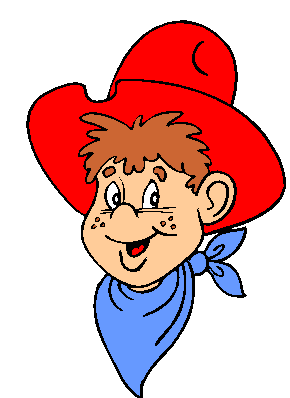 Little cowboys like turtles and toad frogs and even snails,
They like climbing trees and like walking on rails.
They like throwing rocks in the creek and like walking a log,
And they like paper airplanes and like their old faithful dog.

They like exploring and fishing and flying a kite,
And like digging up worms and camping out all night.
They like flipping gravels and they like wearing no shoes,
They like pigs and goats and they like cows that moos.

They like horses and cowboy boots and like cowboy hats,
And like playing football and basketball and like flying bats.
They like jumping in leaves and they like kicking a can,
And like rubber snakes and like spiders and like Superman.

They like scooters and model cars and like two wheel bikes,
And like clearing out trails and like taking long hikes.
They like building tree houses and they like tents in their yards,
And like collecting bottle caps and marbles and baseball cards.

They like old worn out shirts and like old worn out jeans,
And they like stuffing their mouths full of jellybeans.
They like roller blades and skateboards and like comic books,
And like whittling on a stick and wading through brooks.

They like baseball caps and sneakers and patches on their coat,
And like pockets stuffed full of treasures and like floating a boat.
They like jumping in swimming holes and they like electric trains,
And they like running through mud puddles right after it rains.

Then these little cowboys soon have grown into men,
And they like much the same things all over again.
They like great big horses and they like pickup trucks,
And like riding lawn mowers and like making big bucks.

They like weed eaters and tractors and they still like dogs,
And they like tools of all kinds and like houses made of logs.
They like cowboy boots and wearing a cowboy hat,
And they like computers and software and all of that.

They still like old worn out shirts and like old worn out jeans,
And they like learning everything new and what it all means.
The biggest thing different in men and little boys,
When you check it out is the price of their toys.

Copyright © 2001 Jo Ann Lovelace. All Rights Reserved.