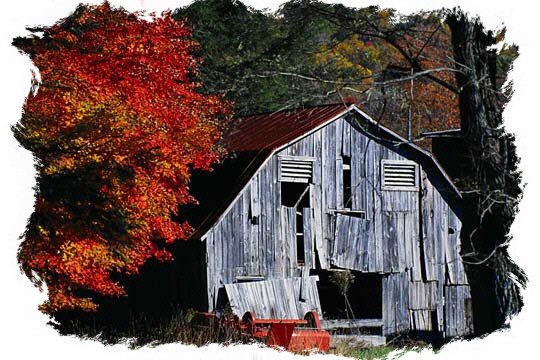 This old ranch is just a memory,
from days of long ago.
Where hay, corn, and taters,
and beans use to grow.
The barn is now dilapidated,
from the lack of care.
At one time it was beautiful,
and housed many horses there.
There's no longer a garden,
No one's there to scatter seeds.
The fields no longer grow hay,
they're covered up with weeds.
There's no more hunting dogs,
puppies, kittens, or a cat.
Just a few stray wildlife,
and not very much of that.
The old ranch house is now gone,
it fell down this pass year.
So sad to see this happen,
'Cause some folks once loved it here.
Copyright © 2004 Jo Ann Lovelace. All Rights Reserved.