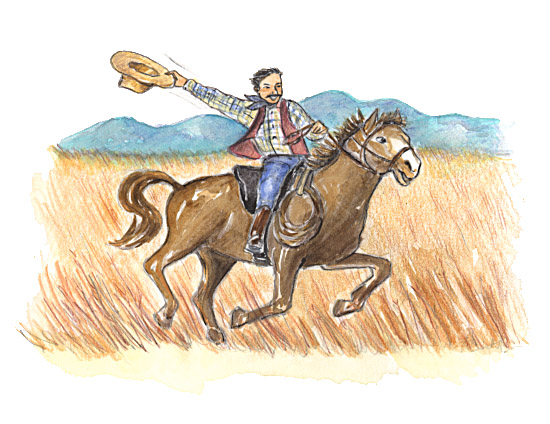 That old horse is his sidekick,
and worth his weight in gold.
The one he can depend on,
through sleet, rain, and cold.

They have always been together,
since the horse was very young.
The old horse has heard twice,
every song that cowboy sung.

They've rode about everywhere,
through meadows of grass so tall.
Across the hot and dusty desert,
I think at times they've seen it all.

The old cowboy and his horse,
will stick together until the end.
One thing they both know for sure,
they'll never find a better friend.

Copyright © 2002 Roy and Jo Ann Lovelace. All Rights Reserved.