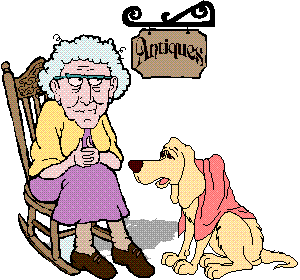 How many of these do you remember? If you remember all or most you're already old.

You nor anyone you knew owned a TV.
Mom listen to Stella Dallas and Young Widow Brown on the radio.
Fibber Mcgee and Molly, Baby Snooks, The Thin Man, The Fat Man, and Sam Spade.
Gene Autry, Frog, Roy Rogers, Dale Evans, Sunset Carson, Gabby Hayes, and Hopalong Cassidy.
Trigger, Champion, Buttermilk, and Bullet.
Laundry detergents came with towels in the box.
Glasses or bowls were in oatmeal boxes.
Pennies, nickels, or dimes in peanuts.
You could buy a Coca Cola for a nickel.
Sausage was nineteen cents a pound.
Penny candy, and bubble gum with baseball cards.
Green stamps were given when you bought groceries or gasoline.
Pay for farm labor was two dollars a day.
Factories paid fifty cents an hour.
Bible classes in school.
The Primmer. (Kindergarten today)
Kids didn't get an allowance.
Dresses made from feed sacks.
Patent leather shoes, saddle oxfords, penny loafers, and brogan shoes.
Bobby socks, and nylon hose with seams up the back.
Pony tails, pig tails, dog ears, bee hives, and crew cuts.
Tag, hide and seek, hop scotch, ring around the roses, and Simon says.
Catching lightening bugs and June bugs.
Cloth diapers, and diaper pins.
Rain barrels, wringer washers, wooden tubs, and lye soap.
Cook stoves, and warm morning heaters.
No telephones, or party line telephones.
No indoor plumbing, and little unpainted shacks out back.
Dirt roads and back alleys.
Hardly anyone owned a car.
Studebaker, Hudson, Desota, Hornet, and Edsel.
Walking to school, and walking to town.
Five and Ten cents stores.
Mowing the yard with a reel lawnmower.
Mail was delivered twice a day Monday through Saturday.
Wasn't it fun to sit back and say, yeah, I remember these?