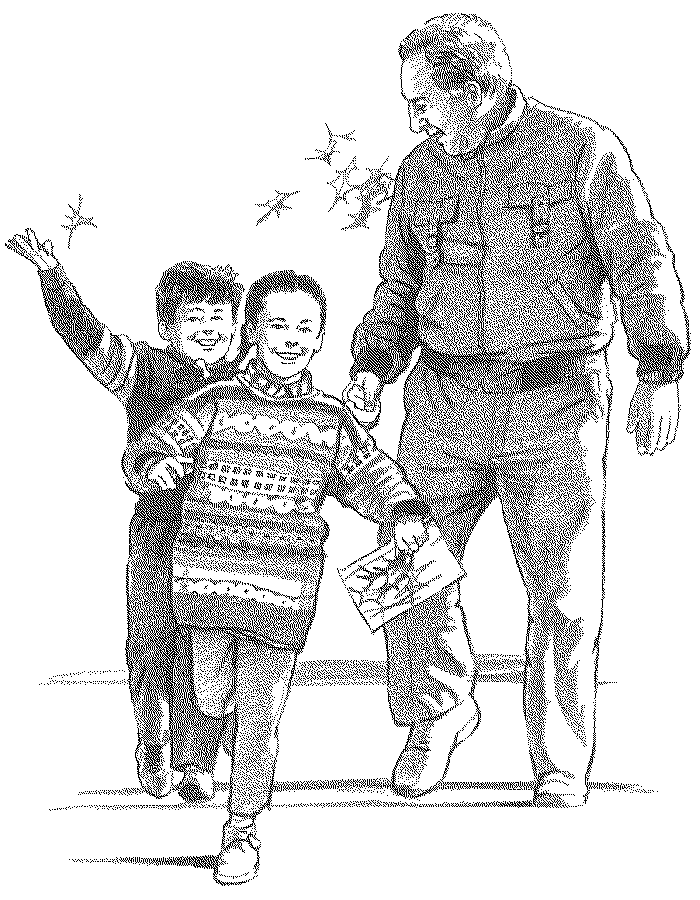 Walking down memory lane,
with Grandpa by our side.
We imagine going everywhere,
we traveled far and wide.

We went to several ranches,
in Texas far away.
There we watched the cowboys,
gathering calves that went astray.

Then we went to Wyoming,
we wanted to see Cheyenne.
We met an old cowpoke there,
he said his name was Dan.

Our next stop was Montana,
they had lots of horses there.
We saw a Red Roan and Bay,
and a pretty spotted mare.

I really miss my Grandpa,
and the walks I took with him.
But I miss him most because
my Grandpa was my friend.

Copyright © 2008 Jo Ann Lovelace. All Rights Reserved.