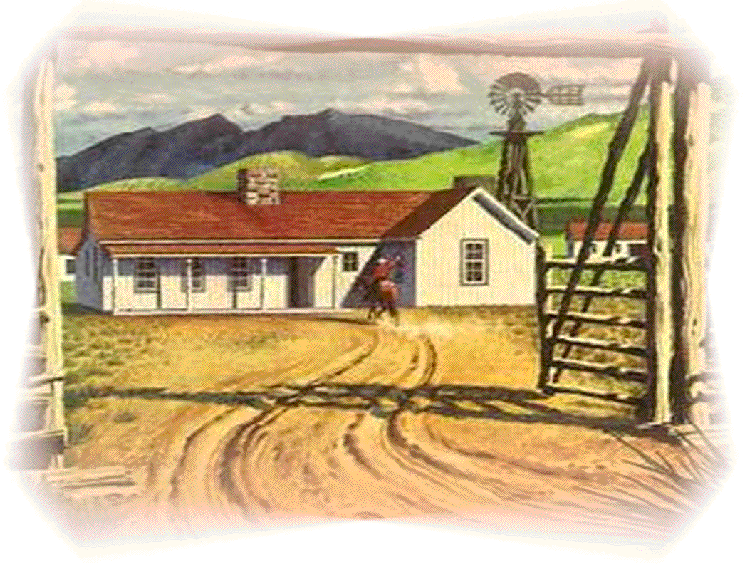 Up in the morning,
At the crack of dawn.
Put on the coffee,
Give a big yawn.

There's stalls to clean,
Feet to be trim.
Take off my hat,
Sweat drips from the brim.

No rain in sight,
Ground don't look its best.
It's hot as blue blazes,
Out here in the west.

The hay is a standing,
About two inches tall.
We might not be gittin'
Any hay here at all.

Put my faith in the Lord,
And for rain I did pray.
My prayers were answered,
And it did rain that day.

The hay it did grow,
and soon it was green.
And it was the best crop,
that I'd ever seen.

Thank the Lord for my blessings,
What he's done for this land.
Always have faith in the Lord,
Let him take hold of your hand.
Copyright © 2010 Jo Ann Lovelace. All Rights Reserved.