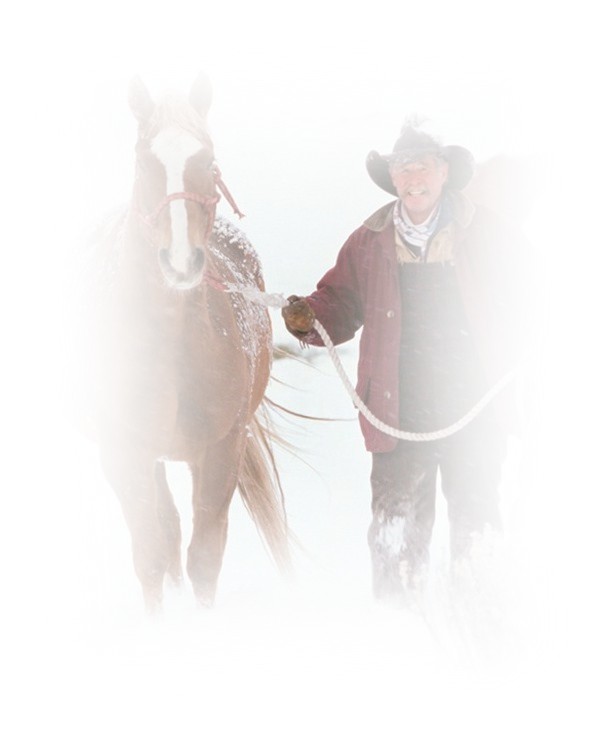 The old cowboy waded snow,
as he headed to the door.
Said Lord I want to thank you,
I couldn't ask for more.

We rounded up the cattle,
Me and my old horse, Red,
They're all bedded down,
and they're safe in the shed.

Lord I want to thank you,
for this and every day.
For all the crops we had,
you blessed us with this May.

Thank you for my children,
all asleep in their bed.
I wish them all sweet dreams,
as I kiss them on the head.

Thank you for my wife,
Fixing up a meal.
In very late hours,
so I can eat my fill.

Lord you've always blessed me,
and I will always do my best.
And I'll live my life right,
til they lay me down to rest.

Copyright © 2012 Jo Ann Lovelace. All Rights Reserved.