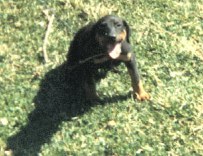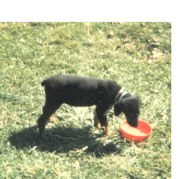 By Jo Ann J. Lovelace
Just two little puppies,
and hard to tell apart.
Both very special,
and both very smart.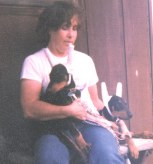 Nikki the serious one,
Dee Dee the clown.
Fat little tummies,
so chubby and round.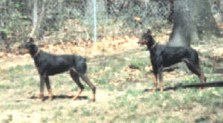 Chewing and gnawing,
and tearing up things.
That goes with pleasures,
that little puppies brings.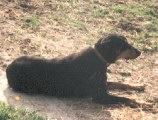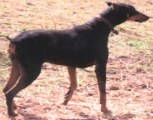 Growing up so fast,
and two beautiful gals.
looked after the horses,
and were their best pals.


When you were nearly fourteen
was hard to get up and down.
And we knew before long,
you wouldn't be around.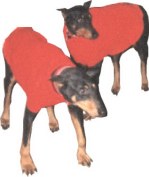 Then that dreaded time came
you had to go on to your rest.
With these two special puppies,
our lives had been blessed.
Copyright ©2001 Jo Ann Lovelace. All Rights Reserved.