By Jo Ann J. Lovelace
Accountant: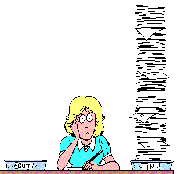 Writes all the checks,
pays all the bills.
Has a checking account,
that pays back yields.
Baker: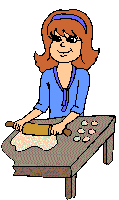 Brownies and cookies,
and pies she bakes.
Rolls and biscuits,
and birthday cakes.
Beautician: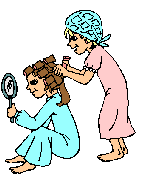 Clips the hair,
in the latest style,
It looks perfect,
in a short while.
Chauffeur: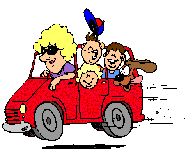 Drives kids to school,
makes several stops.
Takes them to skate,
and to the sock hops.
Cook: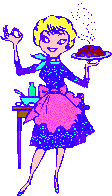 Prepares mash potatoes,
green beans and peas.
Baked ham and turkey,
and broccoli with cheese.
Friend: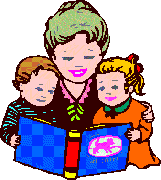 A friend she is,
a friend indeed.
She's always there,
in the time of need.
Groomer: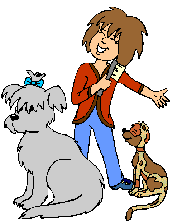 Gives the dog a bath,
and combs its hair.
Brushes the cats fur,
and the Teddy Bear.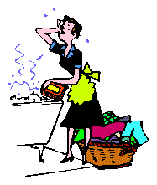 Laundress:
Picks up the clothes,
sorts them into a pile.
Some can be washed,
others soaks for awhile.
Maid: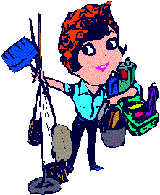 Dusts the furniture,
and sweeps all the floors.
Cleans the bathrooms,
wash prints from the doors.
Manicurist:

Clips the fingernails,
and uses a file.
Adds some clear polish,
which takes awhile.
Nurse: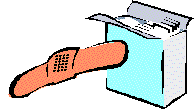 Cleans scrapes and scratches,
puts on a Band Aid.
Talks quite and soothingly,
so you wont be afraid.
Presser: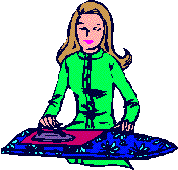 Presses dresses and shirts,
and cut off jeans.
Blouses and skirts,
looks good by all means.
Seamstress: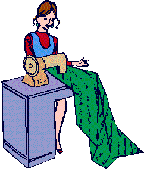 Mends all the rips,
puts patches on knees.
Mends everything found,
and everything she sees.
Teacher: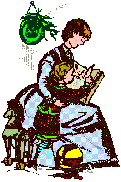 Helps with the reading,
and helps with the math.
Teaches about life,
and to take the right path.
Waitress: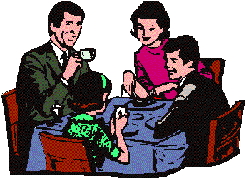 Brings everything to the table,
serves nourishing meals.
Then does the dishes,
and wipes up the spills.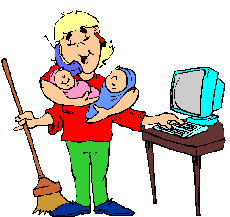 This doesn't cover everything,
and is this just a quirk?
What a stay at home mom does,
is not considered work.
Copyright © 2001 Jo Ann Lovelace. All Rights Reserved.